When I go to Robinson's Place Manila, I often buy a red velvet cupcake or two from the stall of Portobello Bakery. Their red velvet cupcakes are moist and have that nice "chew" to it, and the cream cheese frosting's tang and sweet level are just right. But then I found out that the stall was no longer there.
Still wanting to take home any dessert, I decided to try a slice of something from Melliza Cakes and Pastries, also known as Cheesecake Melliza.
I asked which was their best selling cheesecakes. The staff told me it's the cheesecake with Oreo. But I didn't feel like eating something with Oreo that time. The Caramel Walnut Cheesecake caught my attention. "Aha! I'll take this one then."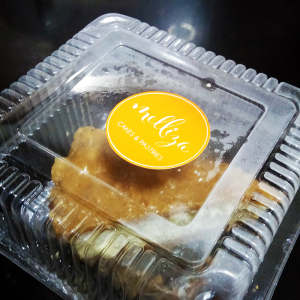 The staff gave me the slice of cheesecake placed in a plastic container, with a disposable fork. 😀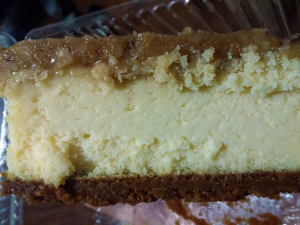 See how delicious this Caramel Walnut Cheesecake looks? The smell of this cheesecake was enough to make my mouth water. And now that I'm looking at a picture of the cheesecake, I'm starting to crave for it.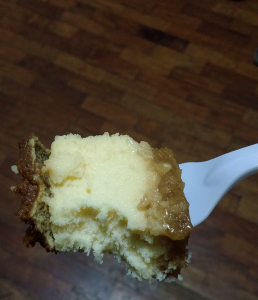 Try the caramel walnut cheesecake from Melliza Cakes and Pastries if you haven't yet!
Related Posts:
Posts that may be related to "Melliza Cakes and Pastries: review":