I used to have several Cobol compilers available for free download in my old blog, Poochycat.com. That blog has gone, months ago, I think.
I'm putting up all those Cobol compilers in this post. 🙂

IDE Cobol version 1.1
IDE Cobol is an "IDE to create applications using MS Cobol 80." Instead of going through the command prompt hassle, the IDE Cobol's environment helps compile and run code. The IDE Cobol also offers the following features:
Find and Replace function
Print
Font styling
Download IDE Cobol version 1.1
A note about the language
After installing, when you first run the language, it's in Portuguese. To switch into English, click on Ajuda from the menu, choose Idioma, and select English (EUA).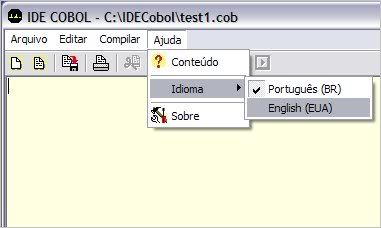 Micro Focus COBOL version 3.0.22
Also known as the MFCICS Cobol Compiler


Micro Focus COBOL ; MFCICS Cobol Compiler (unknown, 269 hits)
Microsoft COBOL Compiler Version 2.20

Old Version Cobol Compiler; Free Microsoft COBOL Compiler Version 2.20 (unknown, 293 hits)
I have no working sample Cobol source codes for each compiler at the moment. I'm too busy to prepare them. Maybe someday I'll put them up.
Related Posts:
Posts that may be related to "Cobol Compilers free download: MFCICS, Microsoft Cobol 2.20, Cobol IDE":