This would be a shorter than usual anime review from me. Just some random thoughts about Charlotte anime.
I usually watch the anime series that my office friends and my boyfriend recommend. My boyfriend didn't like Charlotte that much, but I watched it anyway because it's one of the series I copied from a friend. It's not so bad and I kinda liked it.
Charlotte has 13 episodes and I watched them all in 2 or 3 days during the holidays. It made my holidays more enjoyable! 😀
So… how will I remember the anime Charlotte? Hmm.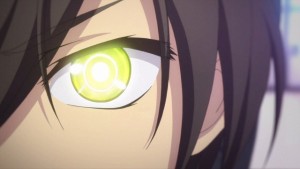 Charlotte might be the first anime I watched whose main character I did not like that much. In episode 1 you'd see how much of a cheater he is. Later in the series you'd see more of his "dark side". Don't get me wrong, I don't hate him. After all, in the end, he's gone through many difficulty just to do everyone a favor. And you gotta like how Charlotte showed us a main character who is truly human. Humans are prone to temptation. How can you not be tempted to cheat if you have the power to do so? Charlotte only showed us a character who gave in to temptation, which is refreshing in a way.
Another first for me in Charlotte is that in this anime, an English-speaking non-Japanese character actually sounds like a native speaker of English. Usually in anime series, foreigners speak English in Japanese accent, making it unrealistic.
This anime reminded me of Full Metal Panic in a way, since there were children who acquired special abilities because of certain events. And Steins;Gate shares a similar concept with Charlotte: time-leap.
Charlotte was an anime that made me laugh and shed tears. The teleporter guy always made me laugh because of his suicidal attempts, the way Misa would make me chuckle when she says rude words. There were really sad scenes that brought me in tears, the way some heart-touching scenes did.
There was romance in Charlotte, but don't get your hopes up too much on it because it's not good. :p
I'll also remember that Charlotte featured the Philippines in one of the scenes. The environment did look like what I usually see in my country. 😆
Related Posts:
Posts that may be related to "Charlotte – anime review":