2 years ago I had my first dinner at Glenn 50's Diner. I ordered fried chicken, expecting it to be just enough amount for 1 person, but they served me 3 huge pieces of chicken. Sulit, right? Their foods are also delicious, and having their ice cream milkshake with your meal is mandatory. :3
This year, we had another dinner at Glenn 50's Diner. We came a bit early for dinner, around 6:30PM, and yet, there was still a waiting list. How can Glenn 50's Diner not be that popular with the low prices and good quality, right?
"You and I" meal at Glenn 50's Diner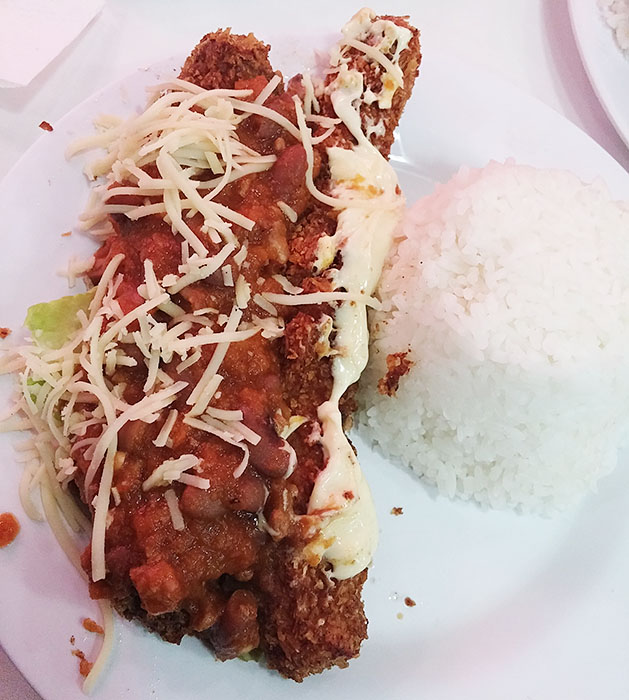 I really liked the breaded ground beef with chili con carne on top. It's extra tasty because theres's beans in the chili con carne. The ground chicken one was not as good as the beef, but it's still good.
Glenn 50's diner did not mention the chili con carne on their description of this product though.

"Gambler's Choice" meal at Glenn 50's Diner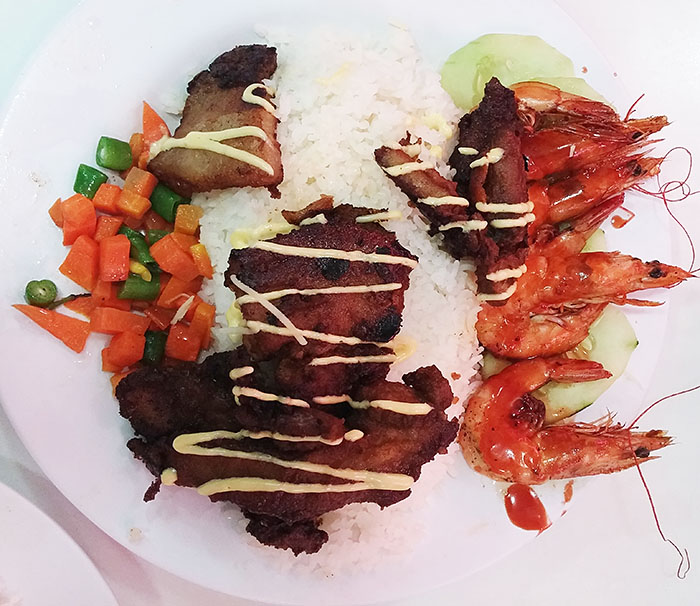 Gambler's Choice was pork ribs, served sliced and without bones. Glenn 50's Diner's menu description says that the pork should be topped with special white sauce, but the sauce is only drizzled like decoration and I could barely taste it.
On my first piece of pork spareribs, I loved it because the meat was so tender! But the next pieces I ate were not as good as the first. My companion said the pork spareribs of Glenn 50's Diner tasted like adobo.
Also take note that the BBQ sauce are on the shell of the shrimps. I don't like eating the shell of shrimps like some people enjoy doing, but I still ate it. Sayang yung BBQ sauce e! 😆
Okay, the photo below has poor quality. I used the front camera of my phone for that. hehe.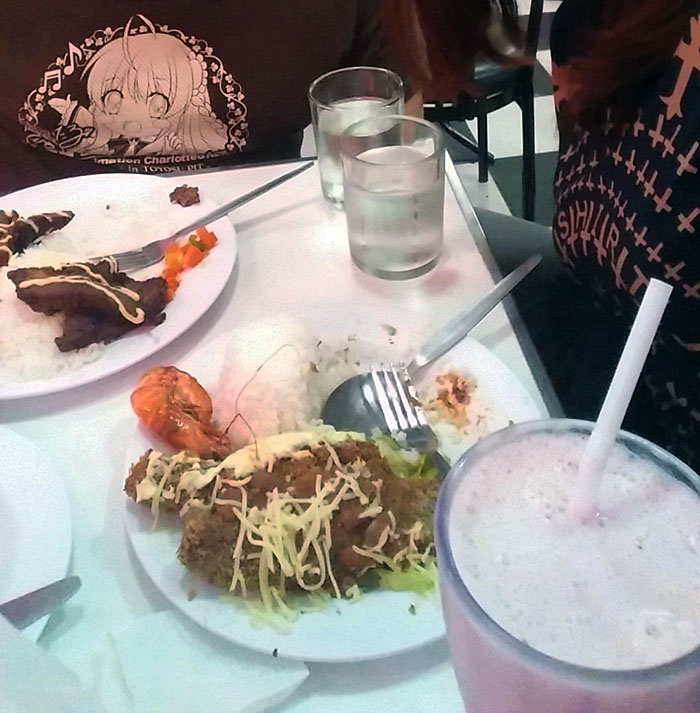 As always, their ice cream shakes are yummy! We ordered vanilla and strawberry ice cream shakes this time. I loved both of them. <3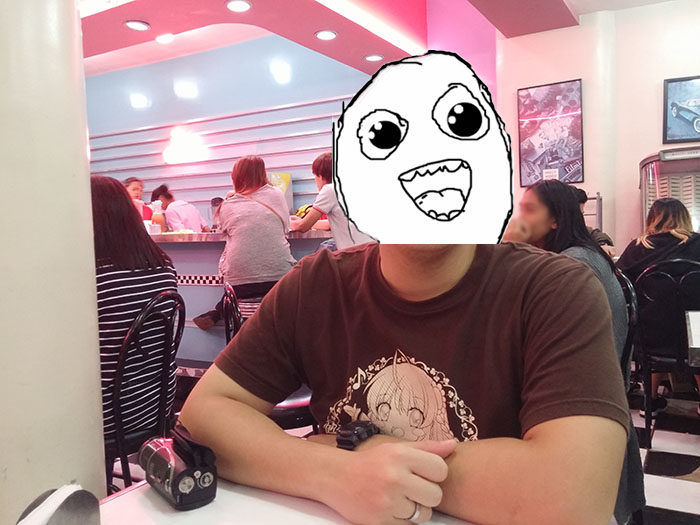 I wasn't able to take a photo of it, but we ordered their 100-peso burger for take out, which came with fries. They also included mustard and ketchup in the take-out box. Hmmm I think the fries from Glenn 50's Diner was the only fries we tried on our Baguio trip without batter. Still delicious though! The burger tasted alright.
Glenn 50's Diner shall remain as one of my favorite places in Baguio. <3
Related Posts:
Posts that may be related to "Another dinner at Glenn 50's Diner":