On our first day in Baguio on a recent long weekend, we went strolling at Camp John Hay. After the tiring walk, we helped ourselves to a brunch at Everything Nice Cake Shop and Cafe.
Before I talk about the food at Everything Nice Cake Shop and Cafe, let me share some Camp John Hay photos first: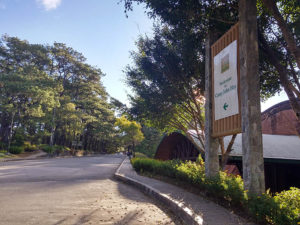 We went to Mile High, an area with lots of ukay/tiangge, and also went for a short trip at The Manor and its garden.
The Manor garden was where we sat on a bench to catch our breath and enjoy the view. We felt hunger coming and decided to try Everything Nice Cake Shop and Cafe, which was one of the shops below Camp John Hay that we found online. Thank you, Globe for good mobile Internet!
When we arrived at Everything Nice Cake Shop and Cafe, we were seated right away by an attendant. It took long for someone to give us a food menu though, and we had to request it, otherwise, I think it could have taken 30 minutes for them to notice that we didn't have their menu. Almost all tables were occupied that time.
We ordered brewed coffee and Cappuccino for our brunch, longganisa omelette with toast, and beef tapa with sunny side up egg and red rice. They only serve red rice, and have no plain rice. I realized that red rice actually looks violet. 😆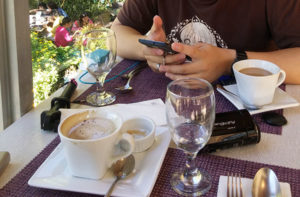 Our coffee was starting to get cold and yet our foods hadn't been served yet. They were delicious foods though! I noticed that there were only 2 staffs going around the shop to tend to customers. I know it must be a tough job. I myself won't be able to do that kind of work. Kudos!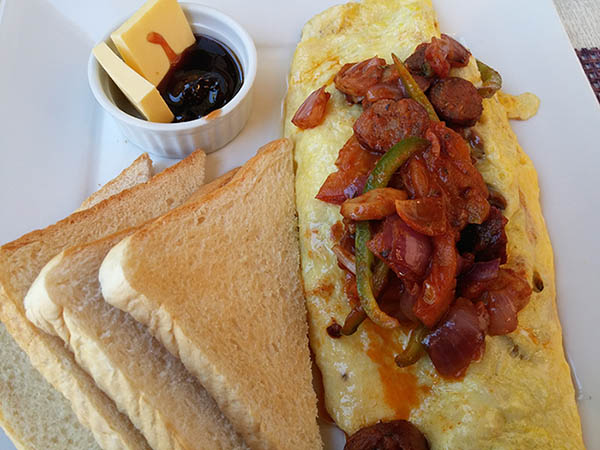 This was the omelette we ordered. It was served with toast, butter, and strawberry jam! Yay, I love butter on my toast. 🙂 And wow, strawberry jam makes me happier because I felt the "Baguio vibes" even more. Tee-hee. The omelette was very tasty, and I liked the parts with longganisa. The omelette also had bell peppers, onions, olives, and mushrooms. Okay, I must confess. I personally didn't like it because even though I like the flavor they give, I don't like munching on onions, bell pepper, and olives. 😆 It's my fault for ordering this item without considering the ingredients.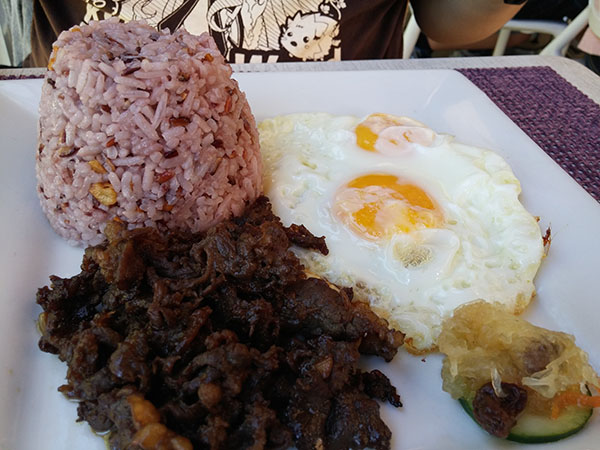 And here's beef tapa with sunny side up egg plus red rice. It's nothing special but was truly enjoyable. The beef was tender, the egg yolk was runny just the way we like it, and the red rice was just fine.
They had cakes and other baked goods too. I would try those if I wasn't full yet. 😆
Related Posts:
Posts that may be related to ""Everything Nice Cake Shop and Cafe" lunch after Camp John Hay strolling in Baguio":