On our second evening at Baguio City last long weekend, my companion wanted to taste some beer at Baguio Craft Brewery. It's in Marcos Highway, and we took a taxi to get there from Microtel. I'm not good at handling alcoholic drinks, so food was main motive at Baguio Craft Brewery. hehehe. I only sipped on my companion's beer glasses just to taste, and yes I was able to enjoy them too because they go well with the food. We were put off to order more though, because a female staff sighed with a displeased expression on her face when we asked for free taste of beer before ordering our 3rd glass.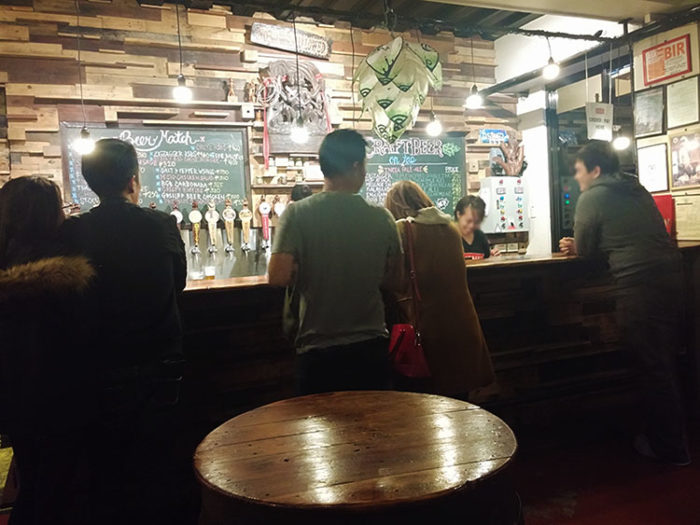 I liked the ambience at Baguio Craft Brewery. It's a cozy place that's dark, but with enough lighting to be able to see things around you. 😆 The music has too much bass for my liking but my ears were able to adapt. xD I was able to totally ignore the bass when our food arrived. Told ya it's my motive.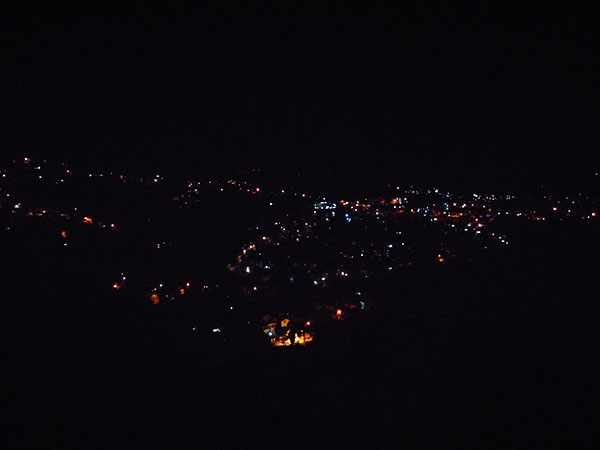 The second floor only has a few table with seats. You can try the third floor where there are more seats for groups.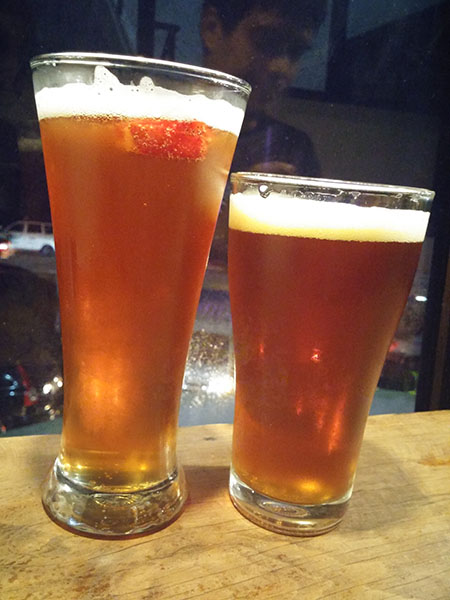 We ordered Lagud (strawberry) and Hop Attack (India pale ale). Lagud was good because it was not too sweet but still had a hint of strawberry. Hop Attack had a complex flavor and was our favorite.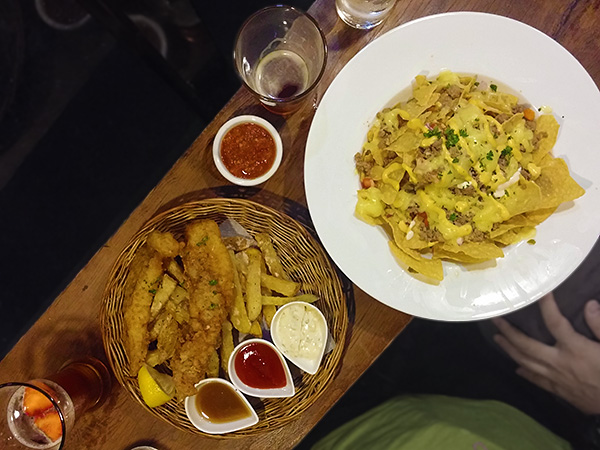 Then our food was served!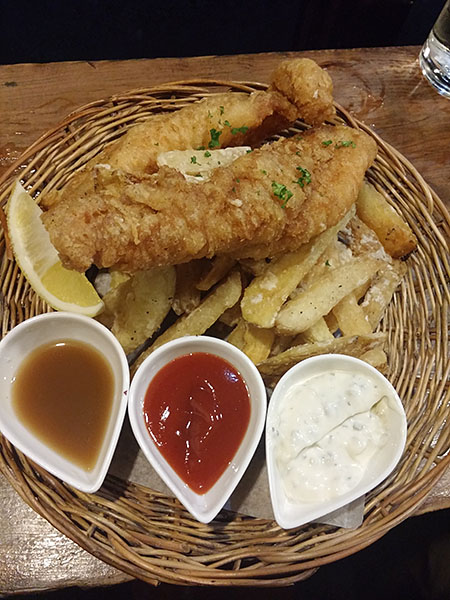 Fish and chips: The fish was crunchy on the outside, and nicely tender and moist on the inside. The chips seemed to be sliced potatoes dipped in thin batter before frying. I loved it! I actually liked the chips better than the fish, but that's only because I generally like fries more than fish. hehe. This item is served with tartar dip, ketchup and some sort of vinegar dip (dunno what it's called).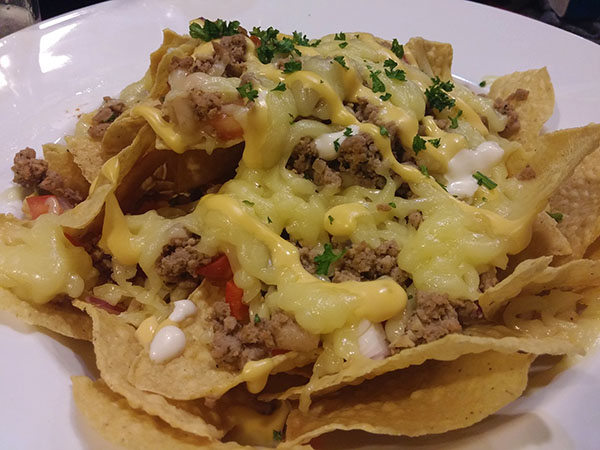 Beef nachos: This was so tasty and I loved it too! Aside from the cheese sauce you usually see in cheese nachos, they put this cheese that I think is mozzarella. It's so yummy. 😀 The salsa dip served on the side makes it even better.
Baguio Craft Brewery's fish & chips and beef nachos really go well with beer.
And so we ordered more.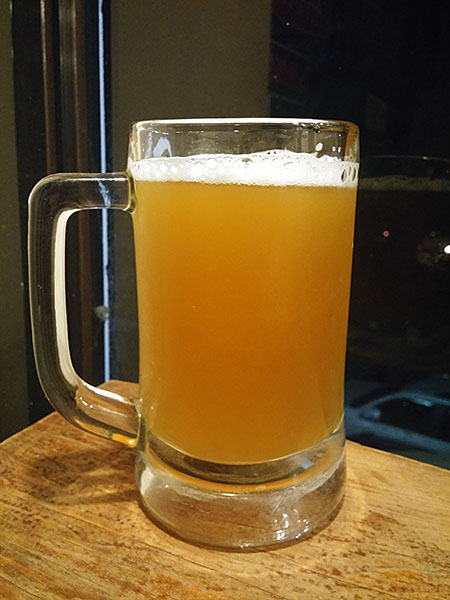 Rolling Fog is "weak compared to hoegaarden" according to my companion, but we think that this characteristic makes it go well with almost any food. My tastebuds are not that good but this beer reminded me of San Miguel Pale Pilsen.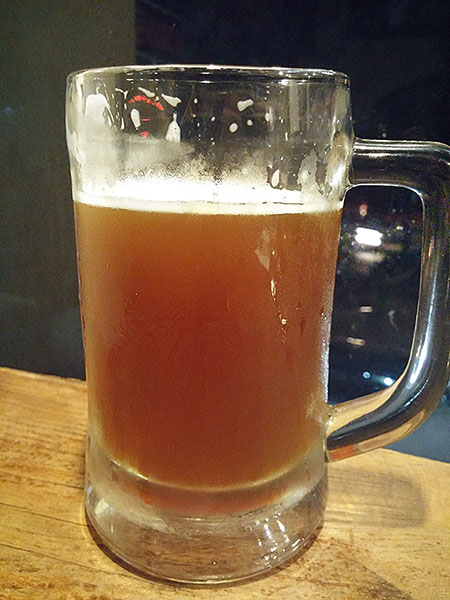 "This has a strong punch" was my companion's comment on Baguio Craft Brewery's Twin Peaks beer. I thought that Red Horse is the beer I'm familiar with that is close to the taste of Twin Peaks. 😆 Dark and mildly sweet, but too bitter for my liking.
Related Posts:
Posts that may be related to "Tasty food and good beers at Baguio Craft Brewery":