Rokka no Yuusha: Braves of the Six Flowers, as I type this, is the most recent anime series that I finished. When I watched the first episode, I thought it was a dull show about a typical adventure where heroes set out on a journey to defeat a demon. But the friend who gave me a copy of the Rokka no Yuusha episodes insisted that it was a good anime series, and so I tried to bear with it and watched a couple more episodes. And I did not regret doing so!
The mystery involved in this anime series was AWESOME, and I will leave it at that to avoid spoiling anyone in this Rokka no Yuusha review. :p
Plot in Rokka no Yuusha
When the Demon God awakes from the depths of darkness, the Goddess of Fate selects six heroes and bequeaths them with the power to save the world. Adlet, a boy who proclaims himself the strongest man in the world, has been selected among "The Heroes of the Six Flowers". However, as the heroes gather, they soon begin to suspect that someone amongst them is an imposter. Source: MyAnimeList.net
Since I don't think this is a spoiler, and I think that you actually need to know it: Rokka no Yuusha doesn not focus on the Braves' journey and their battle against the demon god. I was hesitant to watch the show at first because that was what I thought, and I was wrong. 😆 The plot in this series of 12 episodes revolves around the mystery of who might be the impostor within the group.
Art style in Rokka no Yuusha
The art in Rokka no Yuusha wasn't bad. I have nothing much to say, aside from my relief to find that the characters do not look too young for their age, unlike in the anime series I watched right before Rokka no Yuusha (Chaos Dragon).
Characters in Rokka no Yuusha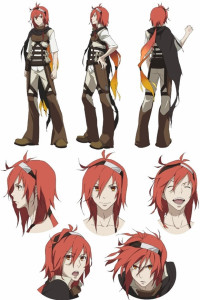 Adlet
Adlet is the main character of Rokka no Yuusha. He may be an overconfident fighter, calling himself the strongest man in the world, but you can learn something from him: that smiling can help you get through your hardships.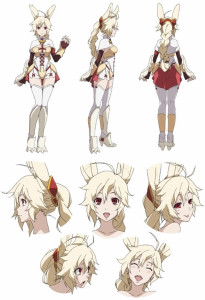 Nachetania
Nachetania Loei Piena Augustra is the crown princess of Piena. From beginning to end, I did not like this character. Her outfit looks silly — bunny ears plus a revealing outfit. She's sometimes an easygoing girl, and sometimes seems to lose her mind then becomes a scary, bitchy Saint of Blades.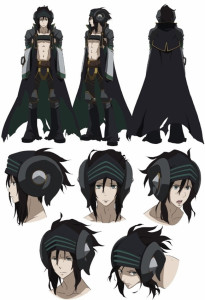 Goldov
Part of me dislikes Goldov for acting against someone because of his emotions, but can you really blame him? Jealousy is a strong emotion.
It's easy to admire Goldov because of his loyalty to Nachetania and because of his strength in battle, though I'm in doubt if his outfit can really protect him from battles. 😆 He is clad in what seems to be heavy armor, but leaves his torso open in the front. Or am I missing any practical purpose for that opening in his torso?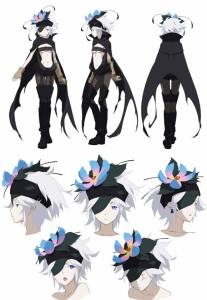 Fremie
Another character in Rokka no Yuusha with what I would call a "silly outfit", Fremie wears an attire that is somewhat similar with Goldov's, with an exposed front of the torso and only a narrow strip of clothing across the chest. But I dislike the fact that Fremie's "narrow strip of clothing across the chest" barely covers up her breasts.
Ignoring Fremie's outfit which can be uncomfortable to look at, her personality can be likable once you hear her story.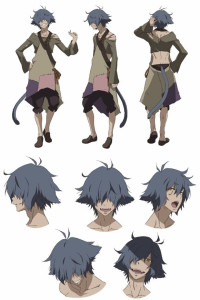 Hans
Nyaa! …is something you'd often hear from Hans. It was so annoying at first, combined with his seemingly dark character. But I got used to it especially when I learned that he's imitating cats as respect. He looks more like a rat than a cat though. 😆
Hans is intelligent, as shown when the Braves were trying to figure out who the impostor was.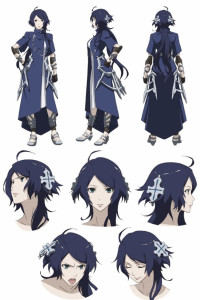 Maura
Maura is the Saint of Mountain and can get scary sometimes.
At some point in Rokka no Yuusha, Maura was the most suspicious character to me because of how determined she was to kill another Brave.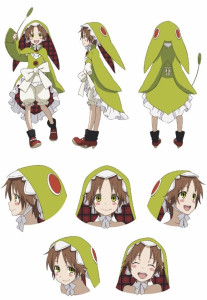 Chamot
Chamot the Saint of the Swamp and is said to be one of the strongest fighters.
I think I hate Chamot more than Nachetania because this brat is really selfish and uncooperative without intervention from Maura. Ugh!
Images taken from CrunchyRoll.com
Okay, so, I think I dislike a lot of things about the characters, from the way they dress to the way they act. 😆
Do I recommend Rokka no Yuusha: Braves of the Six Flowers?
YES! Especially if you love the thrill from mystery, go ahead and watch Rokka no Yuusha.
Rokka no Yuusha Season 2?
There's still no news as of now (Nov. 7, 2015) if there's gonna be a season 2 for Rokka no Yuusha. Maybe it depends on the ratings/performance of this series. I do hope it gets season 2 though!
Makes me wonder… should they push through with Rokka no Yuusha season 2, will it finally focus on the battle with the demon? Or will it focus on another mystery before actually facing the demon? I think either way, it's going to make us feel thrilled with another mystery! 🙂
Related Posts:
Posts that may be related to "Rokka no Yuusha: Braves of the Six Flowers review":