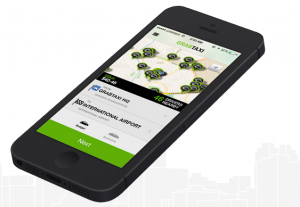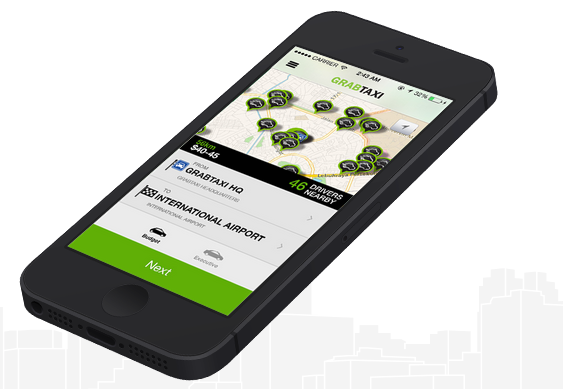 I always wanted to try the GrabTaxi app. Booking from them is expensive, but security is an important thing that they can give passengers so that's okay. But my attempts have never been successful. I think it's a combination of bad signalling from GrabTaxi and bad internet connection in my house.
I had cakes to deliver to a customer when I first wanted to try GrabTaxi. I booked from my place in Manila, with Makati as the set destination place. GrabTaxi app alerted me: We found a driver for you? I was like, yay, finally I'll get to try this GrabTaxi app. I waited for 30 minutes, but the driver never came. GrabTaxi app screen says that my taxi driver is on the way, but based on the map, the taxi never went to the direction of my set pickup place in Manila. I wasted 30 minutes and then had to walk to a nearby plaza and wait for cabs to pass and give me a ride to Makati with their meter turned on.
Today, I had a heavy baggage and had to go to work to Makati. I didn't want to go through my usual commute – taking a packed LRT-1 train, taking a jeep, and walking 15 to 20 minutes. I have a problem with my back and a doc advised me to take care not to lift heavy objects. It was a bit late and past rush hour, around 10:40 AM. GrabTaxi successfully assigned a driver to me three times, but none of these was successful. The first taxi was near Taft Avenue and never moved from where it was. The countdown until the taxi reaches the pickup point had always been "10 minutes" and never changed. There was an option to call or text the driver, but tough luck, I did not have credits/load in my phone! I think a nice-to-have feature would be messaging feature in GrabTaxi, or voice call over Internet. But I guess they have valid reasons for not including those such as typing while driving is not recommended, and why develop an in-app voice call over Internet when we have the option to use third-party apps like Viber. Still, ang mahal lang lalo dahil mataas na nga yung base rate ng GrabTaxi tapos kelangan pa gumastos ng load para tawagan si kuya driver at alamin ang location nya.
The second taxi today was less than 10minutes away from my pickup point and it was moving. But suddenly, the status of my booking turned into "in transit" and GrabTaxi app was displaying an "End Trip" button. This is why I'm saying that GrabTaxi might have a faulty signalling. Or could it be showing "in transit" because my booking ID overlapped with that of another user? That's crazy, right? 😮
Third taxi was more or less like the first, and I was running late already so… guess what? I was back at the plaza waiting for passing taxis, and fortunately the first taxi that came was willing to use his fare meter.
-_-
Related Posts:
Posts that may be related to "GrabTaxi: I could never successfully book a taxi :(":