Most people in my family are Intellicare card holders, and we frequent Aventus Makati because of that.
Do you often go to Aventus in Filomena Building too? I scanned a copy of Aventus Makati Doctors' schedule for our convenience: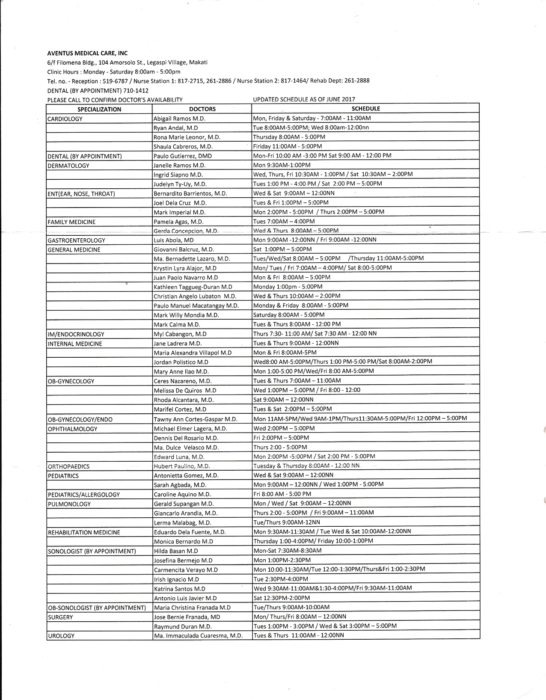 Click the image above to enlarge. You may even print it! Hope that helps.
Related Posts:
Posts that may be related to "Aventus Makati Doctors Schedule":