A friend and I wanted Japanese food a few days ago, and because she wanted ramen while I wanted sashimi, our feet took us to Shinjuku Ramen House, which had both items available on their menu. It's along Chino Roces Avenue, and if I remember correctly, is located at the intersection with Fernando Street.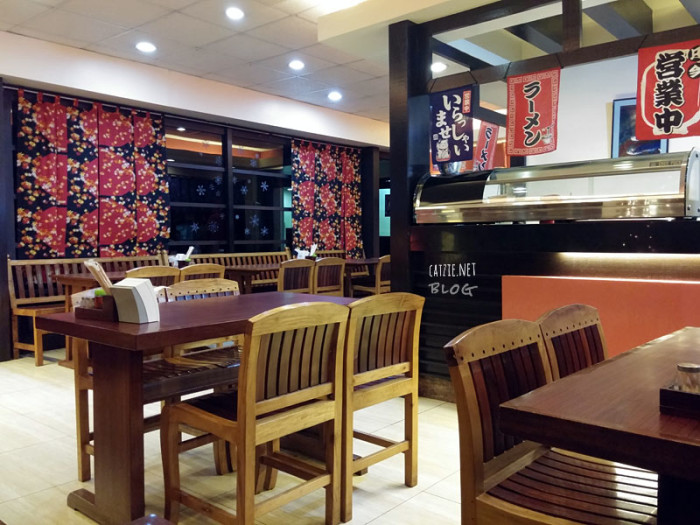 There were only a couple of tables occupied when we came to Shinjuku around 6PM.
We ordered sashimi mix, hirekatsu, and shoyu ramen. I wanted to drink one bottle of beer because I miss the taste of it (I drink just to savor the taste of beer with food) — but it was kinda hot where we were seated. We were sitting on the table with couches, near the entrance. I opted for cold house tea instead and that helped me cool down. Geez, it's hot in our country even in November! 😳
Sashimi mix at Shinjuku Ramen House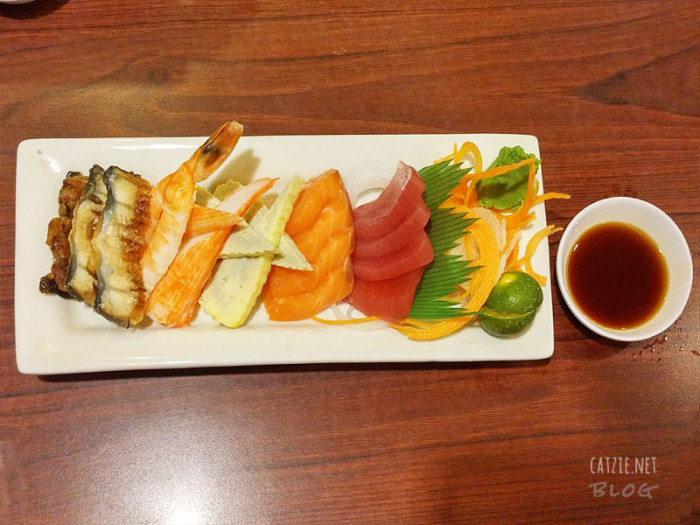 They served sashimi mix first, which we liked because it's a good appetizer for us.
It had 3 slices of cooked unagi (freshwater eel), 1 cooked shrimp, 1 crab stick sliced into 2, 3 thin slices of tamagoyaki (omelette), 4 small raw salmon slices, and 4 small raw tuna slices.
Take a closer look at the sashimi mix from Shinjuku Ramen House: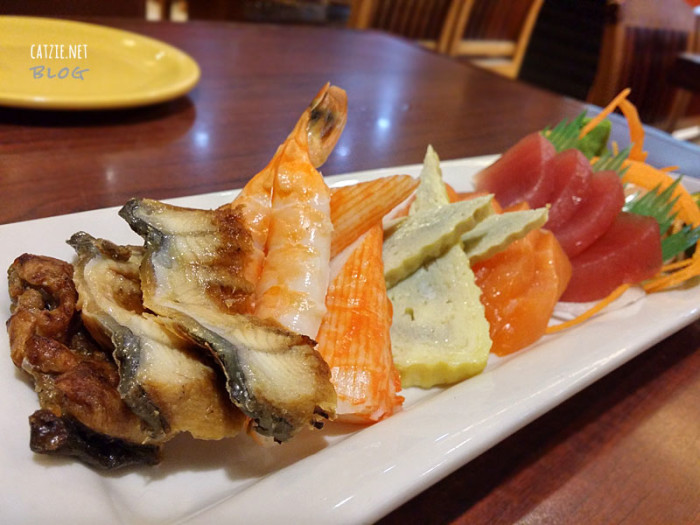 Sashimi Mix at Shinjuku costs P410.
First, let me comment that their wasabi paste seemed to be on the dry side compared to other Japanese restaurants. But not as dry as the ones Tokyo Tokyo serves. 😆
And here's what me and my friend thought of their sashimi: The unagi slices were just fine. A little bit too "malansa" (or, smells too fishy?) for my liking but that might be just how unagi really is. Nothing worth mentioning about the crab sticks, tamagoyaki and shrimp. Tuna and salmon were fresh just like what we're used to at Izakaya Kikufuji, but the slices of sashimi at Shinjuku are too small.
Was it worth the money? No, I felt lugi with Shinjuku's plate of mixed sashimi. The slices of fish, and actually, everything, were too small for P410. We'll stick to the sashimi at Izakaya Kikufuji.
By the way, I think Shinjuku also has the maki that has raw fish and crunchy spicy breading on top… just like the one you'd find at Izakaya Kikufuji. Ginaya lang kaya? 😆
Okay, but let's understand that RAMEN is Shinjuku's specialty. Not sashimi.
Hirekatsu at Shinjuku Ramen House
Hirekatsu, or hire-katsu, is pork fillet. Compared to rosu-katsu, hire-katsu is leaner but less tasty. Rosu-katsu has more fat than hire-katsu. It's not uncommon for meat's fat to improve the flavor of meat dishes.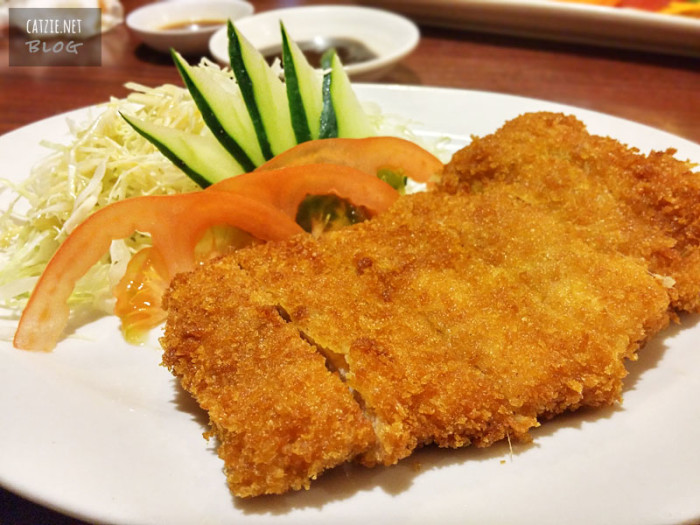 This is served without rice so you need to order rice separately. Shredded cabbages drizzled with sesame dressing, and cucumber + tomato garnish are included in the plate. The tomato slices tasted funny while the cucumber slices were okay. This costs P350.
Shinjuku's hirekatsu was enjoyable enough for me especially when I dip it in tonkatsu sauce. Without tonkatsu sauce, the hirekatsu was on the dry side. I think their hirekatsu could use some improvement. I've eaten juicier lean pork meats than Shinjuku's hirekatsu.
Again, Shinjuku specializes on RAMEN, so…
Shoyu ramen at Shinjuku Ramen House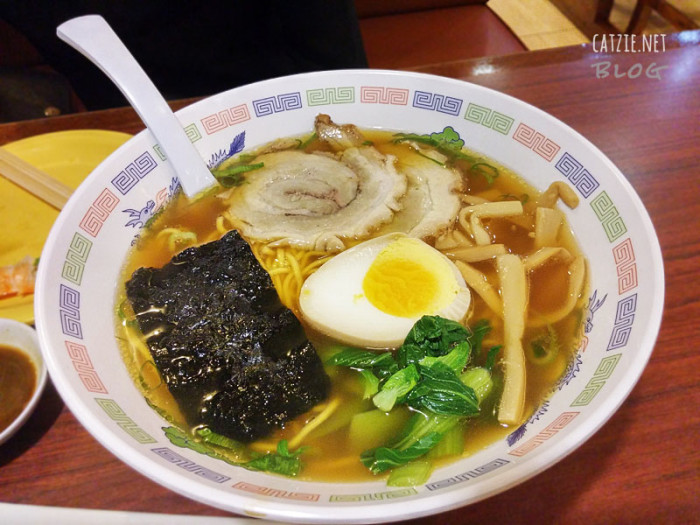 Here's the food that my friend was craving for — ramen! This is called shoyu ramen, and a small bowl of it costs P120. Shoyu means soy sauce.
Shinjuku's shoyu ramen had noodles that had just the right softness. It's not the chewy kind that some people like. It had half an egg, seaweed strips, mushrooms, pechay leaves, and slices of pork. It wasn't bad, my friend said. But the soup was lacking saltiness to it. My friend said she had better bowls of ramen than what she had at Shinjuku Ramen House, with special mention to Ramen Santouka in Alabang Town Center.
Oops, it turns out even Shinjuku's specialty couldn't satisfy us. 😳 But I'm willing to come back to try another ramen flavor. Maybe shoyu ramen wasn't one of their good ones. 😉
By the way, at around 7PM, more customers went in to eat at Shinjuku Ramen House, but there were still several vacant seats.
Related Posts:
Posts that may be related to "Shinjuku Ramen House review – Little Tokyo, Makati":