Looking for mint chocolate desserts in Manila? I gotchu! I am a mint chocolate fan who decided to list down my favorites in this blog post. This post about mint chocolate is not sponsored, but some of the products are made by me. What I can promise you is that I LOVE each and every mint chocolate product in the list.
I never really ate mint chocolate desserts before my then boyfriend (now husband) influenced me. Many people hate mint chocolate, saying it tastes like toothpaste, but I wasn't put off by its flavor. I actually enjoy it (although not as much as my mint-loving hubby does), to the point that I created Mint Chocolate Cake for my small-time online cake shop. Yes, a mint chocolate cake exists in Manila!!
I'm listing down below mint chocolate desserts that we loved, in no particular order.
Mint Chocolate desserts in Manila that we love
Mint Chocolate Chip Ice Cream from Baskin Robbins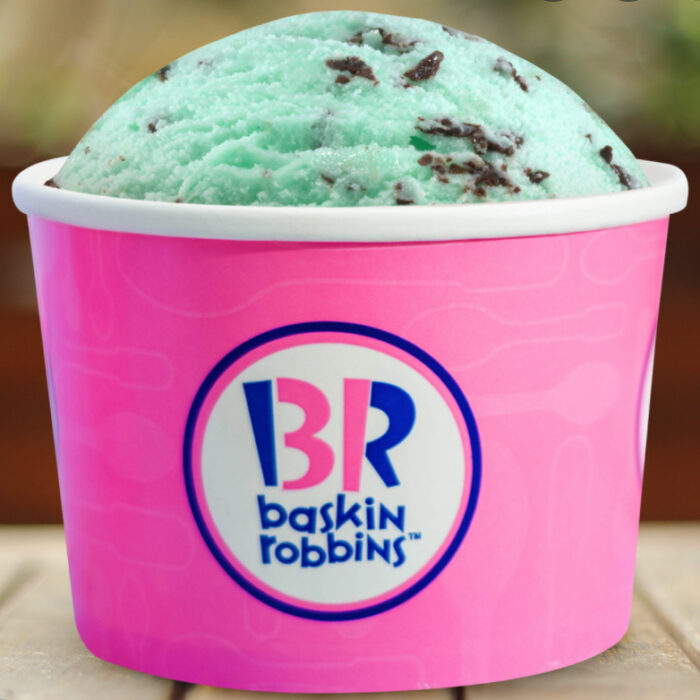 The mint choco chip ice cream milkshake at Baskin Robbins is actually one of the best milkshakes I've tried, even compared to non-mint ones! So yummy and refreshing~ You can get it from their stores.
Mint Chocolate Gelato from Caramia PH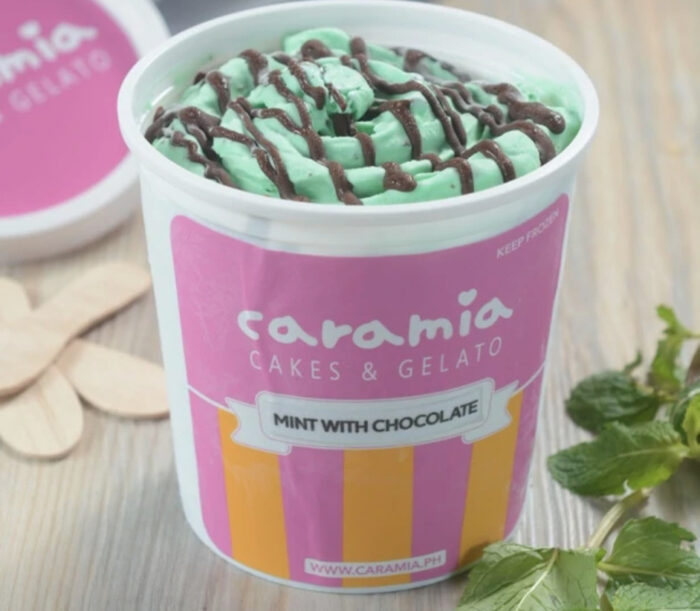 Mint gelato from Caramia was one of the first mint chocolate treats I had tried. It's extra delicious because gelatos in general have this silky smooth texture that makes them better than ice cream! Get it from their stores.
Mint Choco Chip Cookies from Cookies PH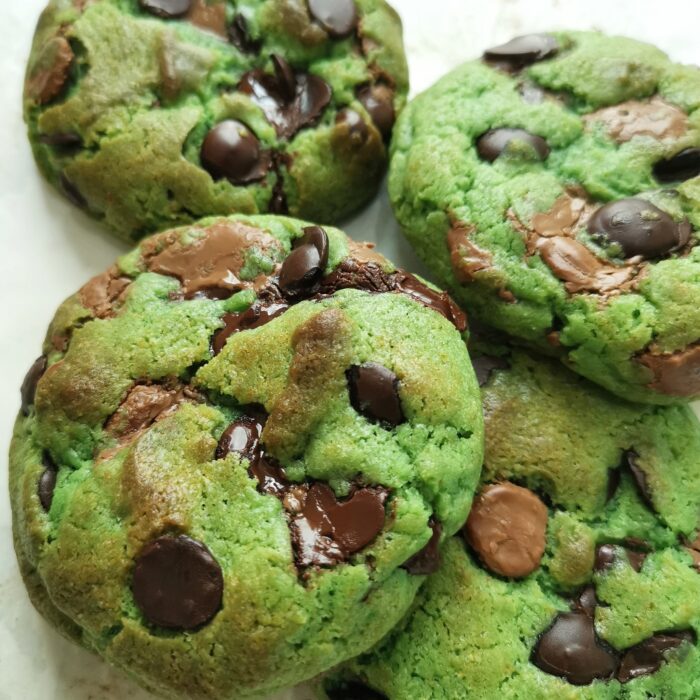 Big, chunky, soft, and buttery peppermint cookies with a generous amount of premium-tasting Belgian milk and dark chocolate chips! You may order it from the Cookies PH website. This is the best mint chocolate cookies I've tried so far, even compared to mint cookies outside Manila and Philippines.
Its recipe was developed by me. Maybe I like it because it's based on my preference, so I'm open to other mint chocolate cookie recommendations~
Mint Choc Chip Bar from Gnaw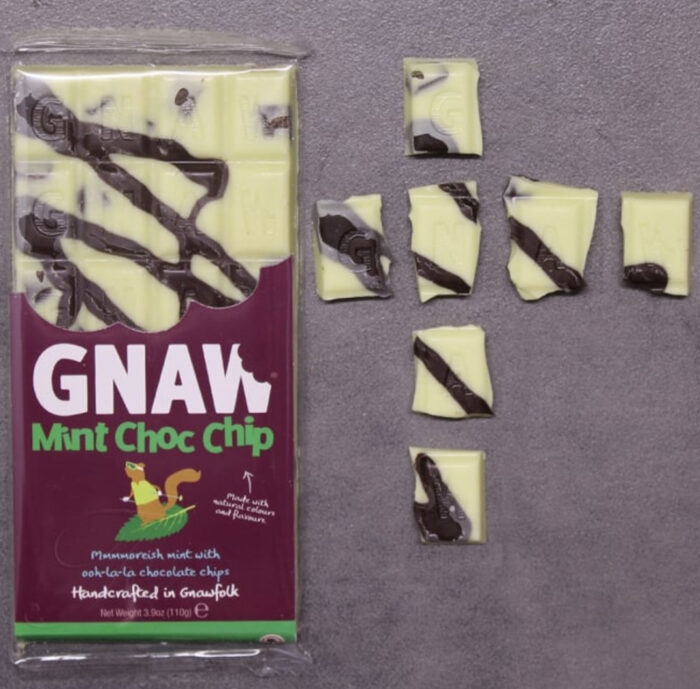 Chunky, minty white chocolates with chocolates. I choose this as my number 1 favorite mint chocolate bar! If I remember correctly, we used to buy Gnaw Mint Choc Chip bars from Robinson's Manila supermarket.
Mint Belgian Chocolate Cake from Catzie's Cakery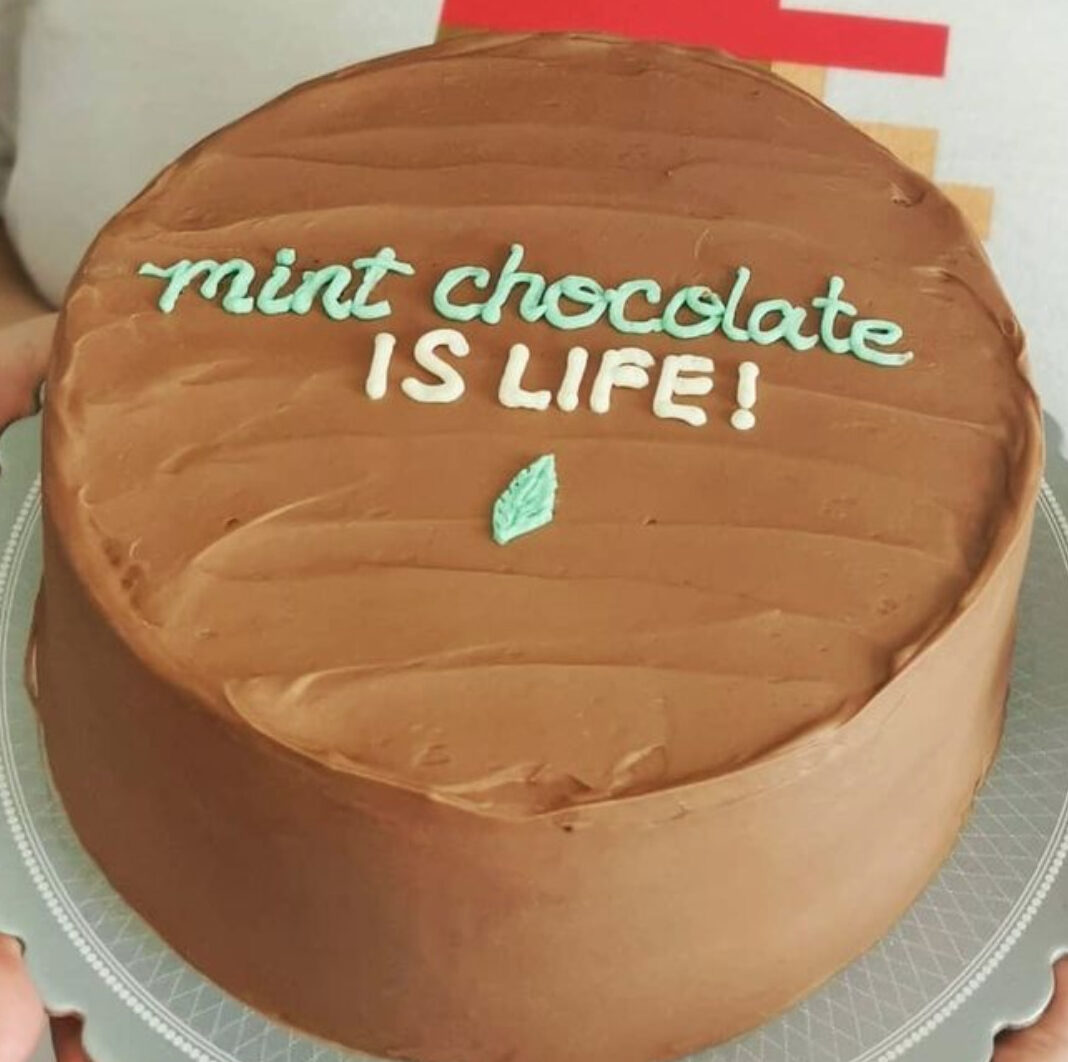 A delicious mint chocolate cake exists in Manila! Moist chocolate cake layers are sandwiched together and coated in creamy, minty Belgian chocolate frosting. We've talked to other mint chocolate dessert fans about this cake, and they say that they love the perfect blend of minty and chocolatey flavors here.
The Mint Belgian Chocolate Cakes are made in small batches and delivered in limited slots every Wed/Sat/Sun. We recommend to reserve your date at least 1 week ahead because the slots are sold out quickly. You may message Catzie's Cakery to inquire on the availability of your preferred delivery date first.
"Winter Chill" Mint Chocolate Bar from Goya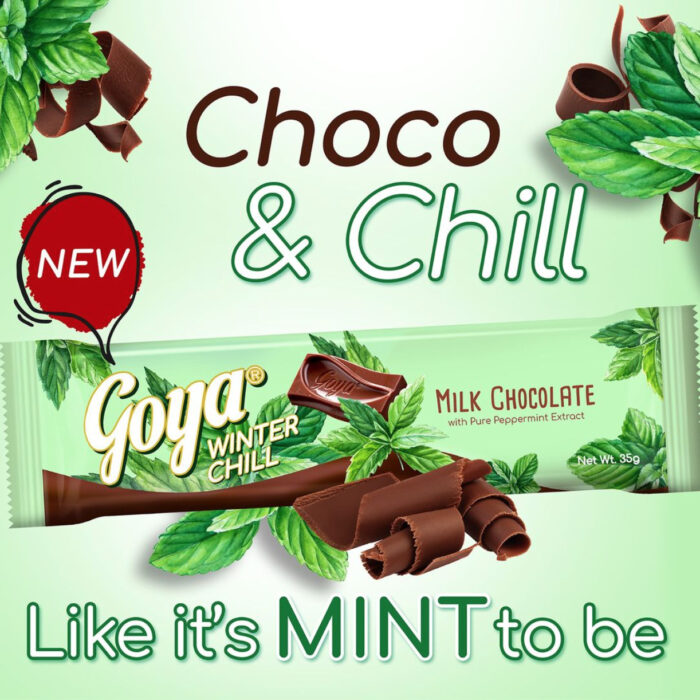 We didn't expect so much from the mint chocolate of Goya, but it was better than Hershey's!! It's a smooth milk chocolate bar with an ample but not overwhelming amount of peppermint extract. We got it from SM Savemore in Chino Roces corner EDSA.
I'll update the list when I have a new favorite mint chocolate dessert! Got suggestions for my list of mint chocolate desserts in Manila? Comment away! 🙂
. . .
Our tastes in mint chocolate treats may not be the same, but below are some of the ones we had tried but didn't enjoy as much as the ones above.
Mint Chocolate desserts in Manila and beyond that we didn't like
Hershey's Cookies 'n' Mint bar (a bit too sweet for us, and not enough chocolatey flavor)
Cold Stone Minster Ice Cream (peppermint flavor was too strong)
Subway Mint Chocolate Chip Cookies (the plain cookie dough tasted eggy and the mint only came from the chocolate chips. Maybe a way to improve it is to use higher quality melt-in-the-mouth mint chocolates.)
Related Posts:
Posts that may be related to "Our fave Mint Chocolate desserts in Manila, Philippines":