We went to the Manila Central Post Office on February 1, 2021 to renew our postal ID. I'll update this post to write about our experiences, including postal ID renewal requirements, price, and procedures. Please note however, that the info I'll write will mostly be about Postal ID renewal in 2021, since that's what we did.
Our experience in renewing our Postal ID at Manila Central Post Office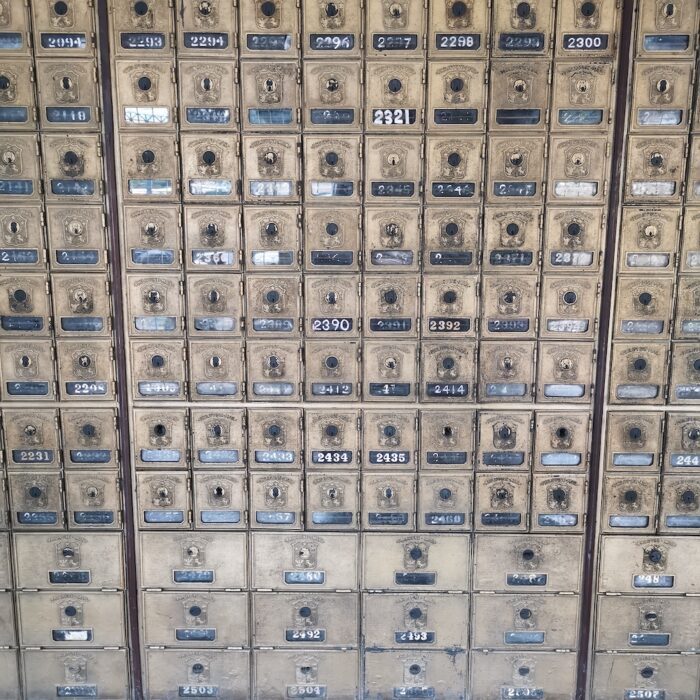 In summary, it was a tiring task to renew our postal ID at the Manila Central Post Office. The line was very long, not to mention the discomfort of wearing mask and face shield at all times amidst the pandemic. Our expectation was that there would only be few people in line just like when we applied 3 years ago, and since people should be less willing to be outside their homes due to the pandemic. We were so tired and hungry after waiting in line for about 4 hours. You guys, if you don't need your Postal ID ASAP, maybe choose a post office or capture station that DOESN'T offer processing! 🥵
We got our original Postal ID from SM North EDSA in 2018 January. Its expiration is after 3 years, so we had to renew this year 2021. We chose to renew ours at Manila Central Post Office. Rush Postal ID renewal and application is accepted there. Upon arrival, at first we were like "whoa, ang ganda pala dito!" but a few seconds later, we were like "Ohshi* ang daming tao!!!" in shock by the number of people in line ahead of us. Maybe you guys should plan to go early. Hehe. We arrived there around 11AM. Later on we found out that it's because that post office was one of the few places that offer rush processing.
After having our application forms, old Postal ID and its photocopy inspected near the entrance, the guards led us to a seated queue. We waited so long (about 2 hours?) until it was our turn to proceed to the next area for processing.
We fell in line in the next area where the staff assessed our requirements again before asking for our payment. An irritating hiccup happened there. The staff said she can't issue receipt for regular processing, as she was only processing rush applications/renewals. So we had to fall in line all over again! It was really a hassle, because the guards didn't even lead us to the line where the cashier can process non-rushed ones, when it's clear in our application forms that we were going to go for regular processing.
After trying to calm ourselves down and having over our payment, we proceeded to the data capture section to get our photos and fingerprints taken. It's during pandemic so it was a bit scary to take off our masks during photo shoot, and to press our fingers on the fingerprint capturing device where hundreds/thousands of people pressed theirs… but it had to be done. If you'll also go for it during pandemic, just be extra careful okay? Take off your mask only when necessary, put it back right after your photo gets taken. Sanitize your hand right after your fingerprints are captured. My face was so shiny in my photo; it gets very oily when stressed out. My face is round and quite pale too, so it really resembled the moon back then.
What are the requirements to get Postal ID
When we applied for a Postal ID in year 2018, the following were the requirements that we presented:
2 accomplished postal ID application forms
Birth certificate, 2 valid IDs, or passport
Barangay clearance, proof of billing, NBI clearance, or police clearance
Marriage contract if you are a married woman
Photocopy of all documents except the postal ID application forms
When we renewed this year 2021, we only brought
2 copies of filled out application form
Old Postal ID
Photocopy of old Postal ID
Postal ID Procedures for Renewal
I don't know about the procedures in other post offices, but following were the procedures we followed when we renewed our Postal ID in Manila:
Bring your requirements to the post office or capture station of your choice
Present requirements for initial assessment
Payment
Digital photo and fingerprint capture
Delivery/Pickup (30 days to deliver for regular. Does anyone know how long it takes for the rush-processed? Please comment.)
Postal ID Renewal Price
504 for regular processing
650 for rush processing of Postal ID.
Concerns regarding postal id application and renewal:
postal id renewal online
Currently, postal ID renewal is not available online.
paano mag renew ng postal id?
To renew your postal ID, you simply need to bring 2 accomplished copies of the postal ID application form and your old Postal ID to the capturing station or post office. The staff/guards will guide you on where you should proceed for every step. Try to come early because it can be crowded.
postal id capture stations
To see the list of capture stations for getting a Postal ID, check this page of the official Postal ID PH website: where to apply for the improved Postal ID?
Postal ID verification
You may be looking for the Postal ID Verification app for Android devices.
Postal ID follow up
If your residence in Makati you may follow up your postal ID application/renewal with Makati Central Post Office, and if your residence is in Manila, you may follow up with Manila Central Post Office. For residences of other cities, try contacting your main post office to follow up.
Postal ID form example
Here's an example photo of the Postal ID application form
Postal ID sample
This is a sample of what a Postal ID looks like: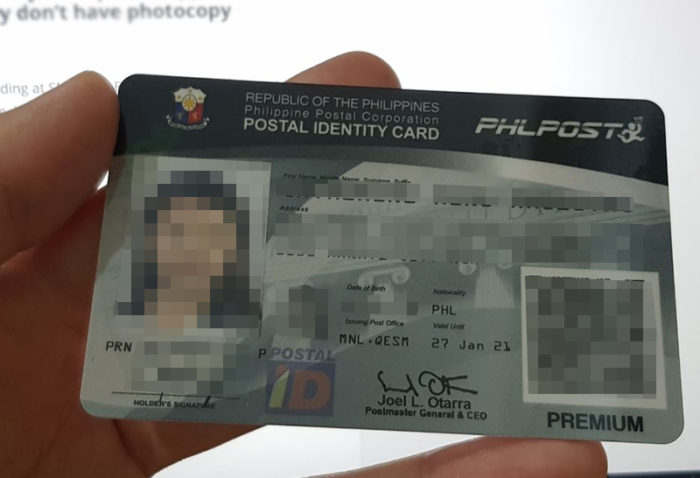 Related Posts:
Posts that may be related to "Rush Postal ID Renewal Requirements, Price, Procedures 2021":