I received an unexpected email from PayPal saying I can no longer use PayPal.
You can no longer use PayPal


After a review, we decided to permanently limit your account as we found potential risk associated with it. You'll not be able to use PayPal to send and receive payments or shop online.
If you have funds in your PayPal balance, we'll hold the amount for up to 180 days. After that period, we'll email you with information on how to access your funds.


We regret any inconvenience this may cause.
This was shocking and irritating because I've been using my PayPal for over 10 years, and haven't done anything unusual, aside from update my name because I'm already married.
When I logged in to PayPal, the issue was in the notifications list so I clicked "Resolve Account Issue."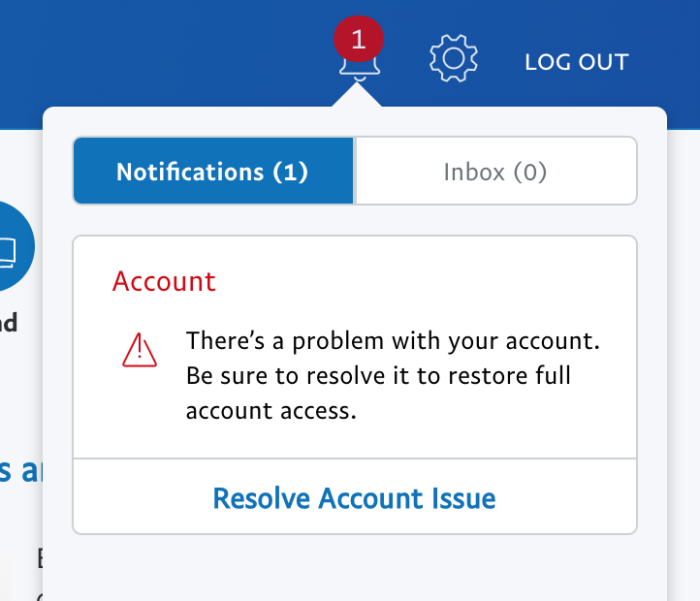 However, the resolution page does not help at all. It seemed like my account was in a dead-end.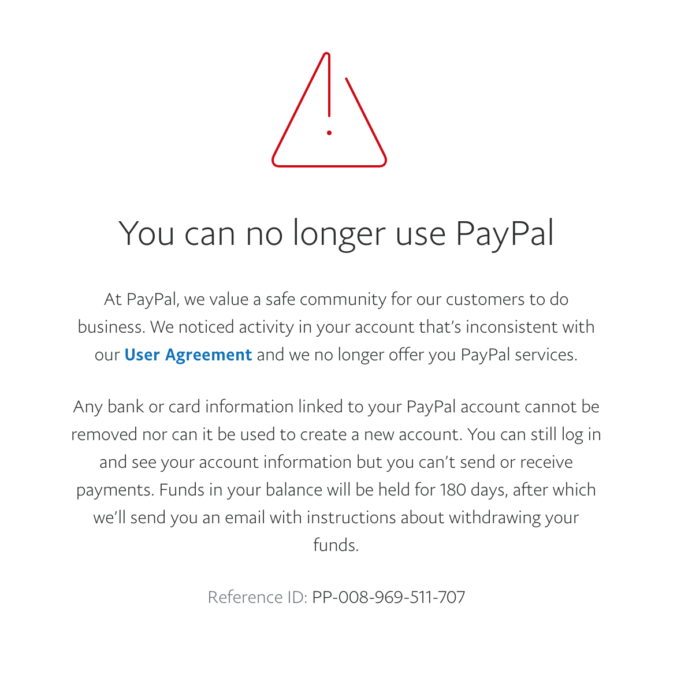 So I send PayPal support a message, asking why my PayPal became limited, and actually no longer usable.
I received the following reply:
We received information/documents showing that you are currently under the age of 18 and thus cannot have an open PayPal account.
I told them that it's a mistake, and attached photos of my IDs showing my birth date. I am waaaaay over 18 years old!
Then, they replied:
Thank you for contacting PayPal in regard to the issue.
We have limited your account because you were not yet 18 years old at the time of account creation. Now that you've turned/over 18, you can open a new PayPal account, by closing the current account.

Here's how to sign up for a PayPal account:

1. Go to PayPal website.
2. Click "Sign Up" at the top of the page.
3. Review and select the account type that suits how you're going to use PayPal, and click "Get Started".
4. Follow the instructions on-screen to create your PayPal account.
5. Check your email for a confirmation email from PayPal (the email might take a few minutes to reach your inbox).
6. Click the confirmation link in the email.
7. Enter your password and click "Confirm".

Once you've completed the sign-up process, you can start using your PayPal account to send and receive payments.
WTF?! Seriously? I created my account 11 years ago and they tell me now that I should close it because I wasn't 18 yet when it was created?
Sigh. Maybe a change in policies, huh?
Oh well, nothing I can do about that. I just hope that I'll be able to withdraw my balance ASAP!
Related Posts:
Posts that may be related to ""You can no longer use PayPal" all of a sudden; PayPal wants me to close my 11-year-old account!":